Sunday Mornings
We love children! We have an incredible ministry for school-aged children as well as a nursery and preschool. your kids will experience fun, relevant, Bible-based lessons in a clean, safe environment. All of our loving volunteers have been background-checked and screened for purposes of security. We know Sunday will be your child's favorite day of the week!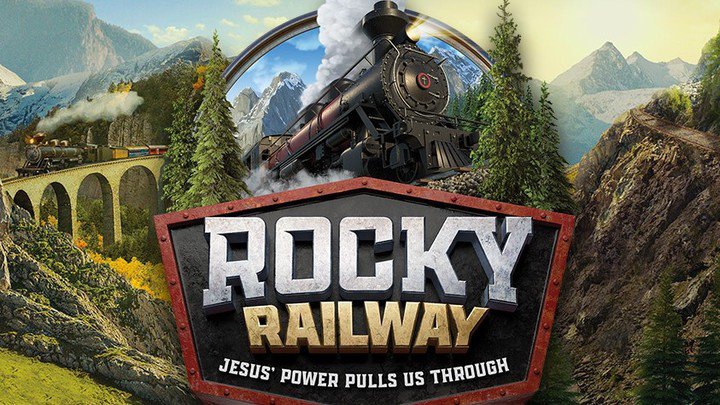 VBS
We can't hold this train back anymore, so Rocky Railway VBS is coming to you! This July, we have a once in a lifetime online VBS planned where kids will be exploring how Jesus' power and their trust in Him, can pull them through life's challenges. We all need that, right?!
Register your child to come along on our journey as some amazing Kids Ministry leaders lead them through the VBS stations, including interactive Bible stories, Imagination Station experiments and kid sized application. When registered, all kids will receive a goody bag with all the memorable and necessary VBS elements ready to go when following along, including an iron-on to have this year's VBS shirt.
It might be a different kind of VBS this year but the fruit is the same, kids will have a fun and engaging time and know that it is Jesus' power that pulls us through life's challenges!
Dates: Monday, July 6th- Friday, July 10th
Times: Premier begins at 6:30pm each night
Ages: Preschool (4&5 years old)
Elementary (Current Kinder- 5th grade)
Cost: $10/kid (Register soon, supplies are limited!)
If you would like to sponsor a kid, please send an email to hello@nbcc.com
Got questions?
If you have further questions concerning our NBCC Super Kids Ministry, click the button below to send us your questions.