We're excited for another beautiful Sunday with you! Here are some important facts you'll need to know for Sunday:
Join us online for Digital Service at 9a & 10:30a on Facebook, YouTube, or on this page
In person services are being held Sunday mornings at 9a & 10:30a
Masks are mandatory to join in person
If you are feeling sick or exhibiting any symptoms please stay home and enjoy one of our digital gatherings
Outdoor seating will be provided for those who would prefer to stay outside or for overflow when our inside seating reaches maximum safety capacity
Kids Ministry is back BOTH services for ages nursery through 6th grade!
Ave Youth meets during second service in the back right corner of the main sanctuary
Message Notes
Love Let's Go // Loved By Association // 04.18.21
Ephesians 4:31-32
"Greater love has no one than this, that one lay down his life for his friends." John 15:13
"When love meets inconvenience."
1. Do not __________ sin
Luke 7:36-39
2. Grace and forgiveness lightens ___________
Luke 7:40-43
Luke 7:44-48
3. The ______________ the easier it is to forgive and let go
Luke 7:42-43
Amos 6:12
Micah 6:8
Discussion Questions
For the week of 04.18.21 // Loved By Association
Intro: Our text from Sunday was Luke 7:36-48. As usual I would invite you to read the text multiple times gleaning all you can from it. The more you read a text the more it comes alive because they are spiritual words and you have the Spirit of God in you. As you do this write down your thoughts and questions. If you are in a group share this with your squad. Remember to take your time on this part and have fun.
1.In Luke 7:37 and 39 she is labeled a "sinner" and they know "what sort of person she is." The church folks have categorized her and her sin. What is the danger in making some sins worse than others? Explain
2. In verses 40-43 she has been forgiven a mountain of sins and therefore she will love Jesus with a mountain's worth of love. In verse 48 Jesus forgives her. Jesus forgives, let's go of her sins and frees her of her mountain of guilt and shame. Love let's go. Why is it so difficult for some people to forgive and let things go? Explain
3. From verses 41-43, 47 why is it important for us to remember, not in a self-condemning way but in a realistic way, how much sin we've been forgiven of and continue to be forgiven of? Explain
4. One of the main objections to forgiving others might be, "I can't forgive what they did to me." Let's read my favorite story, the Prodigal son story in Luke 15:11-24.
*Who is the one who caused the pain?
*Who is the victim in the story?
*How does the victim in the story handle being victimized? (Explain in detail)
*How does this go against the grain of current cultural thinking?
NOW: Take the first 3 questions in point 4 and apply it to you and God with explanation.
5. Double Bonus Jeopardy question. In Luke 15 there is the angry unforgiving brother/church member. Read verses 27-30, he is not coming to the party for one reason. You find the answer in Luke 15:1-2. State it and explain why it's such a big issue.
Announcements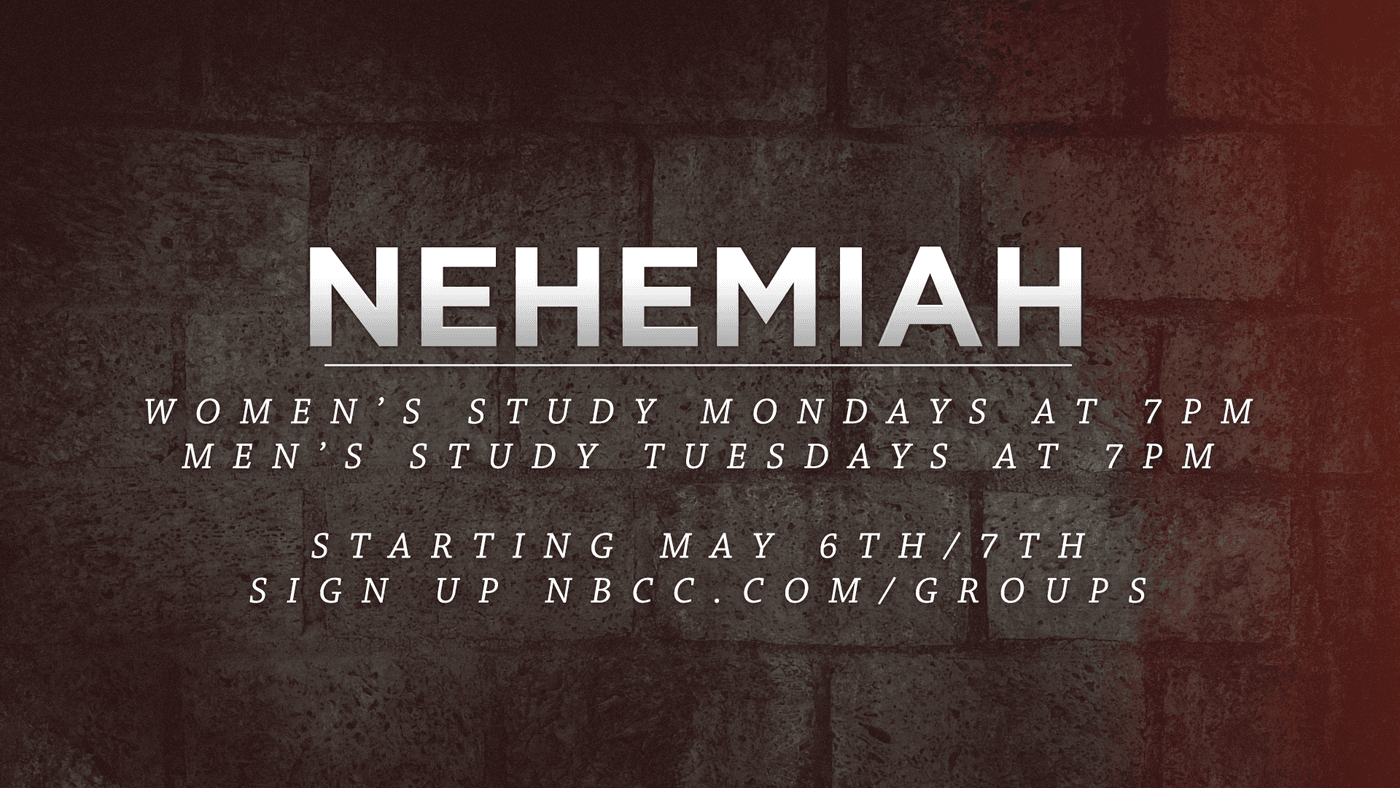 Women's & Men's Study
Our mens and women's book studies are back! We'll be going through the book of Nehemiah. Women's study is on Monday nights at 7pm, men's study is on Tuesday nights at 7pm here at NBCC. Sign up at our Life Group fair tables or online through the link below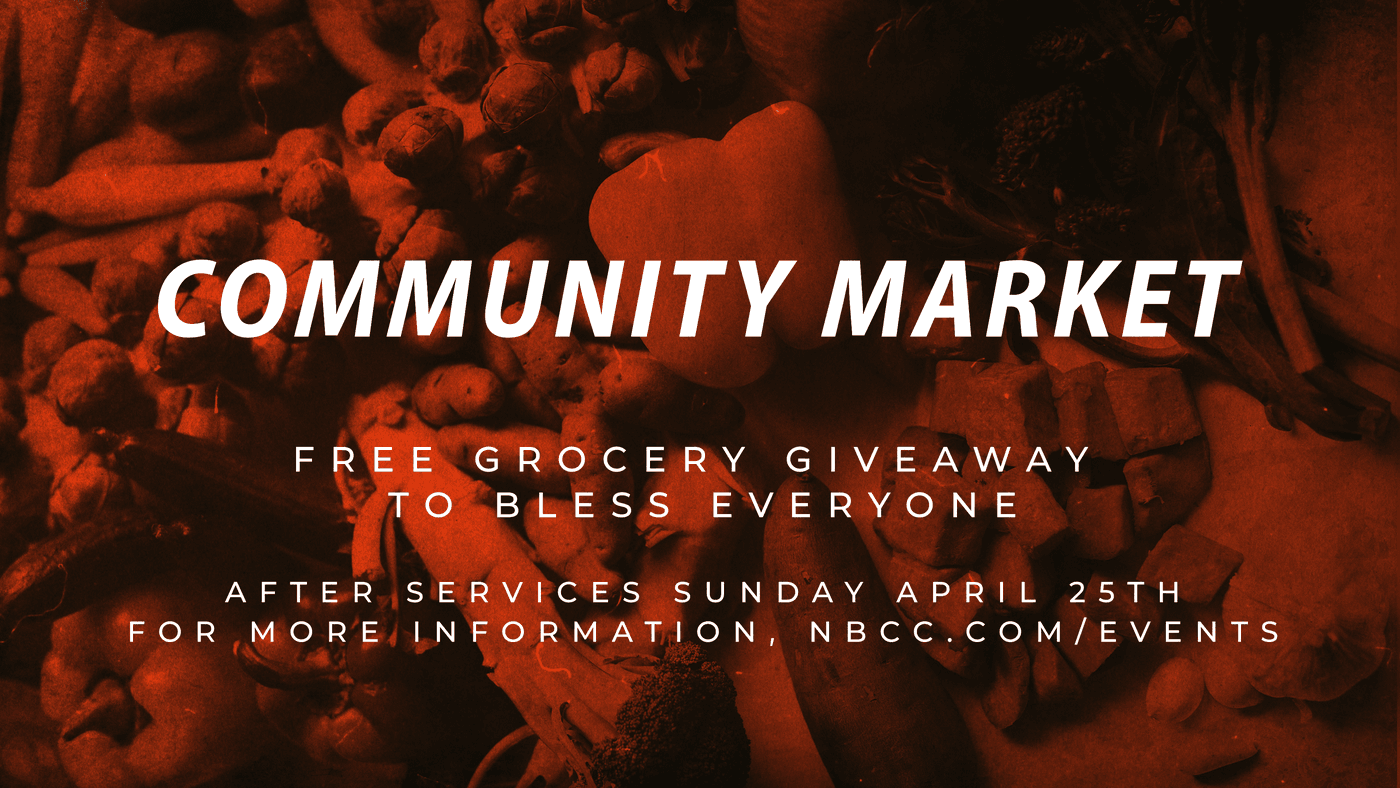 Community Market
Community Market is back Sunday April 25th! This event is to bless everyone with free groceries or for you to take and bless someone you know!
VBS Volunteers
VBS is back in person this year, June 8th -11th, and we need your help! We are looking for volunteers to help with VBS this year. To sign up and for more information click the button below!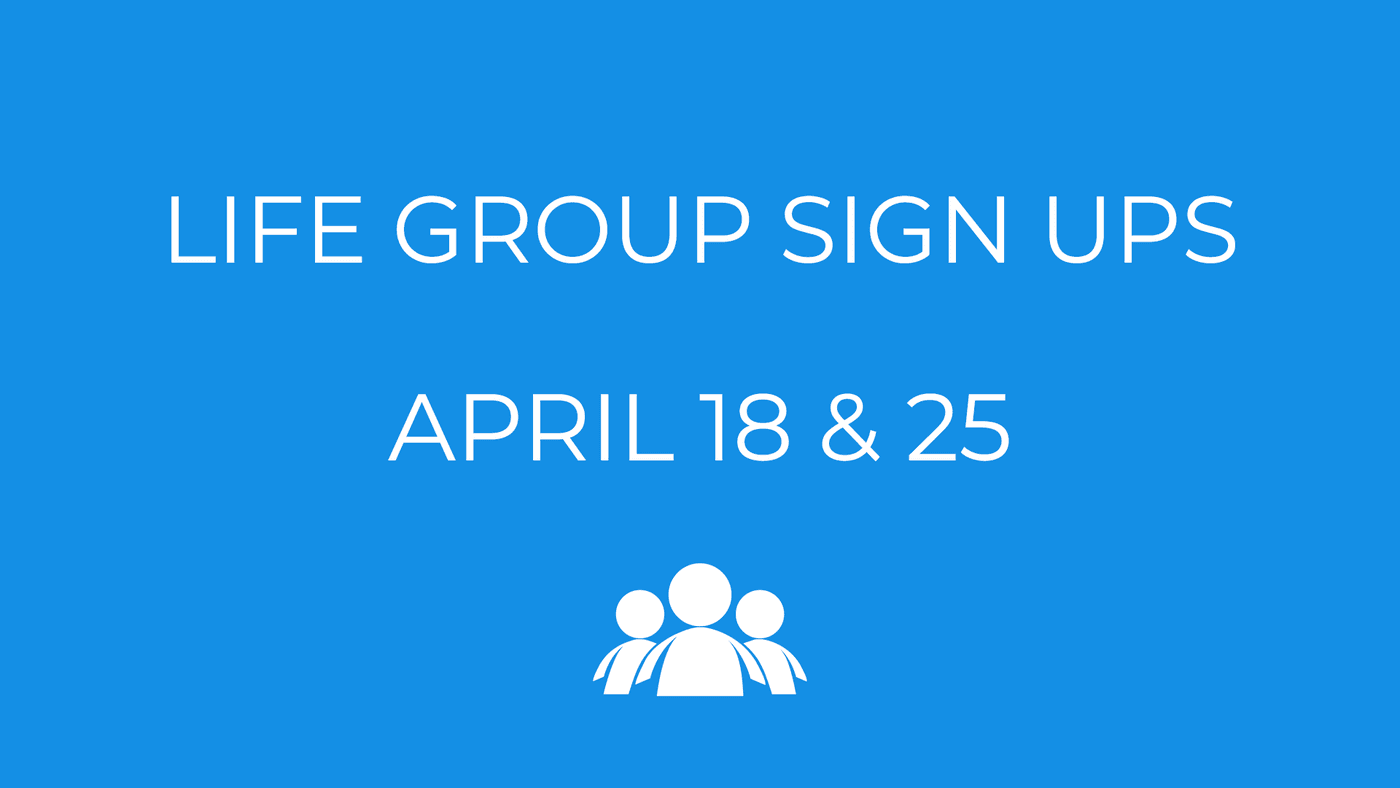 Life Groups
Life groups are back! We urge you to consider joining a life group to get connected with like minded individuals and further explore God's Word. This year we'll be hosting in person, zoom, and hybrid type groups. Sign ups will begin April 18th here at NBCC and online using the link below!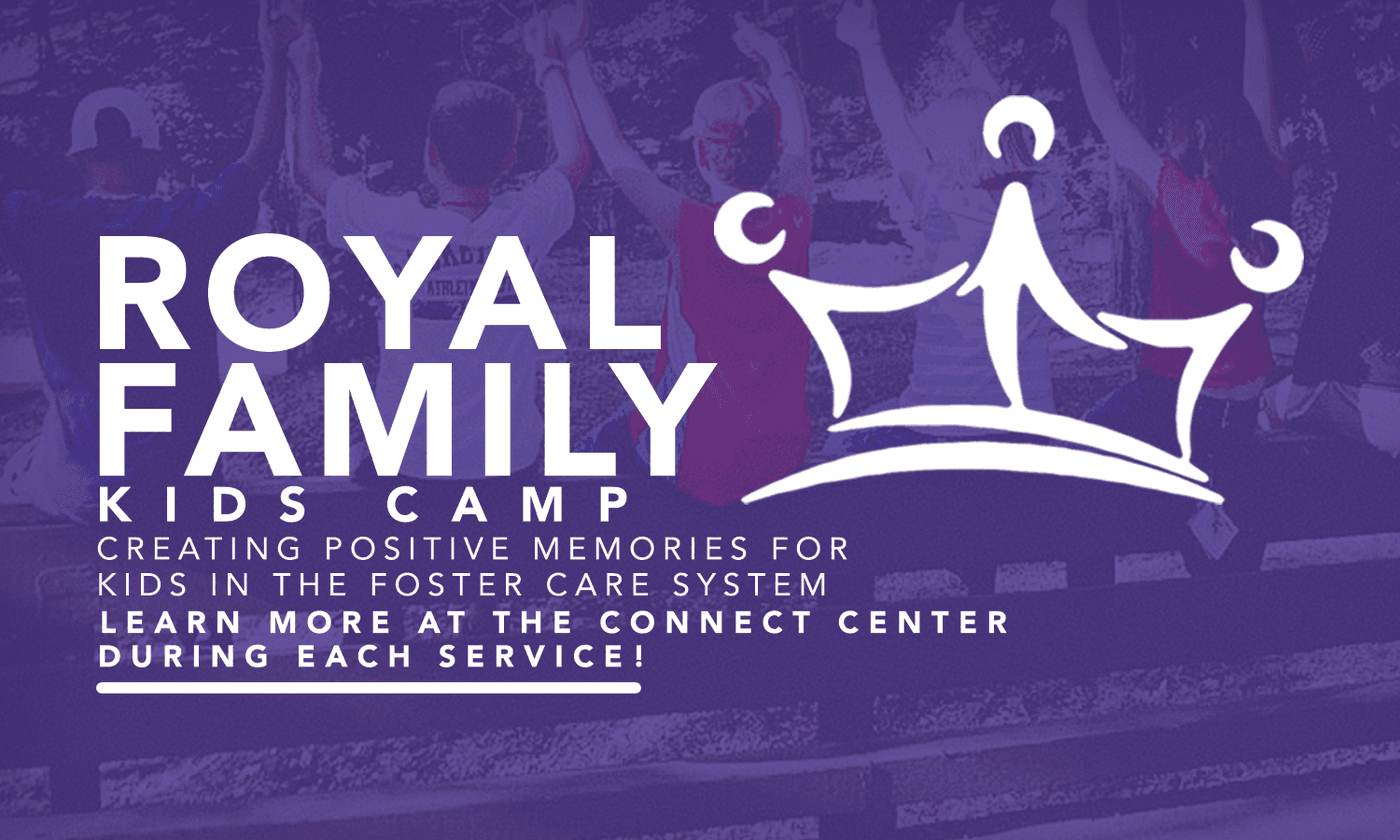 Royal Family Kids Camp
Royal Family Kids Camp is back this year! Royal Family ministers to children from the foster care system who have experienced many types of abuse and neglect. This camp provides 5 days of fun and connection for these kids who often do not receive love and support from any other source. If you are interested in becoming a mentor at camp this year visit the link below to sign up!
Details
Camp Dates: August 1-6th
Cost: $700
Follow us on Social Media...
Prayer Request