We're excited for another beautiful Sunday with you! Here are some important facts you'll need to know for Sunday:
Join us online for Digital Service at 9a & 10:30a on Facebook, YouTube, or on this page
In person services are being held Sunday mornings at 9a & 10:30a
Kids Ministry is back BOTH services for ages nursery through 6th grade!
Ave Youth meets during second service in the back right corner of the main sanctuary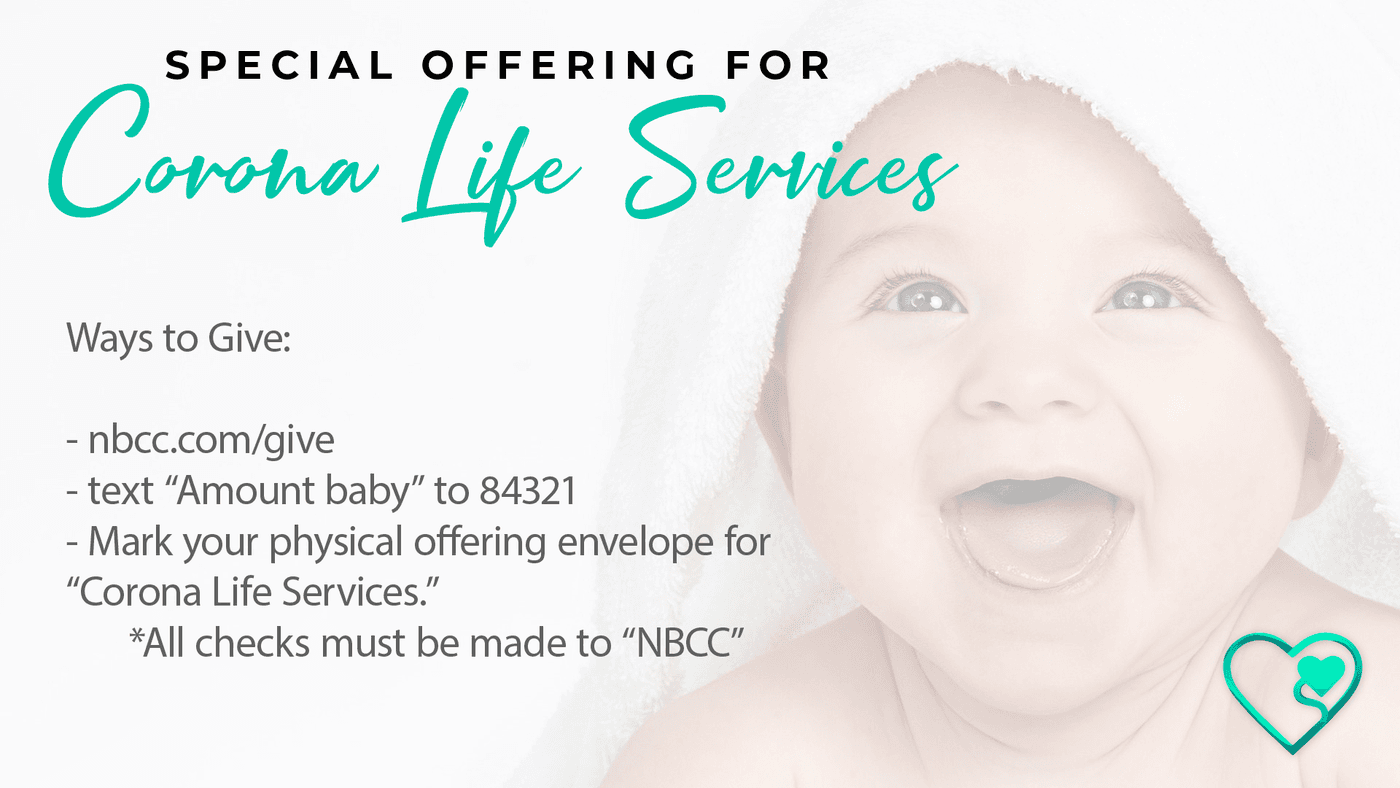 Message Notes
Rejecting The Image of God // Cycle Breaker, Cycle Maker // 09.19.21
"Sin says I've done wrong I've done bad. Shame says I'm wrong I'm bad."
"Various degrees and various departments"
1.God created us in _________
Genesis 1:24-28
Psalm 8:3-5
2. Adam and Eve ___________ the image of God
Genesis 3:7
Rejection Tendencies…
*We hunt
*We misinterpret
*We reenact
Genesis 1:31
Discussion Questions
For the week of 09.19.21 // Cycle Breaker, Cycle Maker
Intro: Read Genesis 1:24-31. Write down at least four truths that pertain to us as image bearers of God and write down one sentence as to the importance of each one. Also pick which truth really spoke to you at this season of life. Be ready to discuss all your writings with your group. Please take your time reading it multiple times.
1.Now let's drill down further. Read Psalm 8:3-5. What does this teach us about us humans and how does go against modern enlightened thinking? Explain
2. Psalm 8:3 God holds the whole universe together yet thinks of you and me. What particular circumstances lead you personally to doubt this at times? Explain
3. Okay, we've spent the first part of this discussion emphasizing the reality that we are all created in the image (intellectual ability) and likeness (moral likeness otherwise we cannot communicate with God) of God. But after Adam and Eve sin, shame enters they cover up the image. They "reject the image of God" and in doing so reject themselves. What are some reasons it is very unhealthy to reject our self? Explain
4. One of the symptoms of rejecting our self is that we hunt, we look for proof that you are or will reject me. Because if I reject me, you'll reject me. How does something like this affect our relationship with others and with God? Explain
5. Now once a person begins looking for proof of rejection then they misinterpret words, actions, facial expressions, you name it they read into it and misinterpret it. And the filter of misinterpretation is "rejection." Once they enter into this crazy cycle they begin "reenacting the rejection." What do I mean? They sabotage the relationship, quickly move to another relationship, sabotage that, quickly move to another relationship, sabotage that etc. etc. They do it with people, churches, small groups, friends, jobs, school, family, you name it they reenact it. It's a Cycle that must be broken. Have you ever seen it? Have you ever experienced it? Explain
Announcements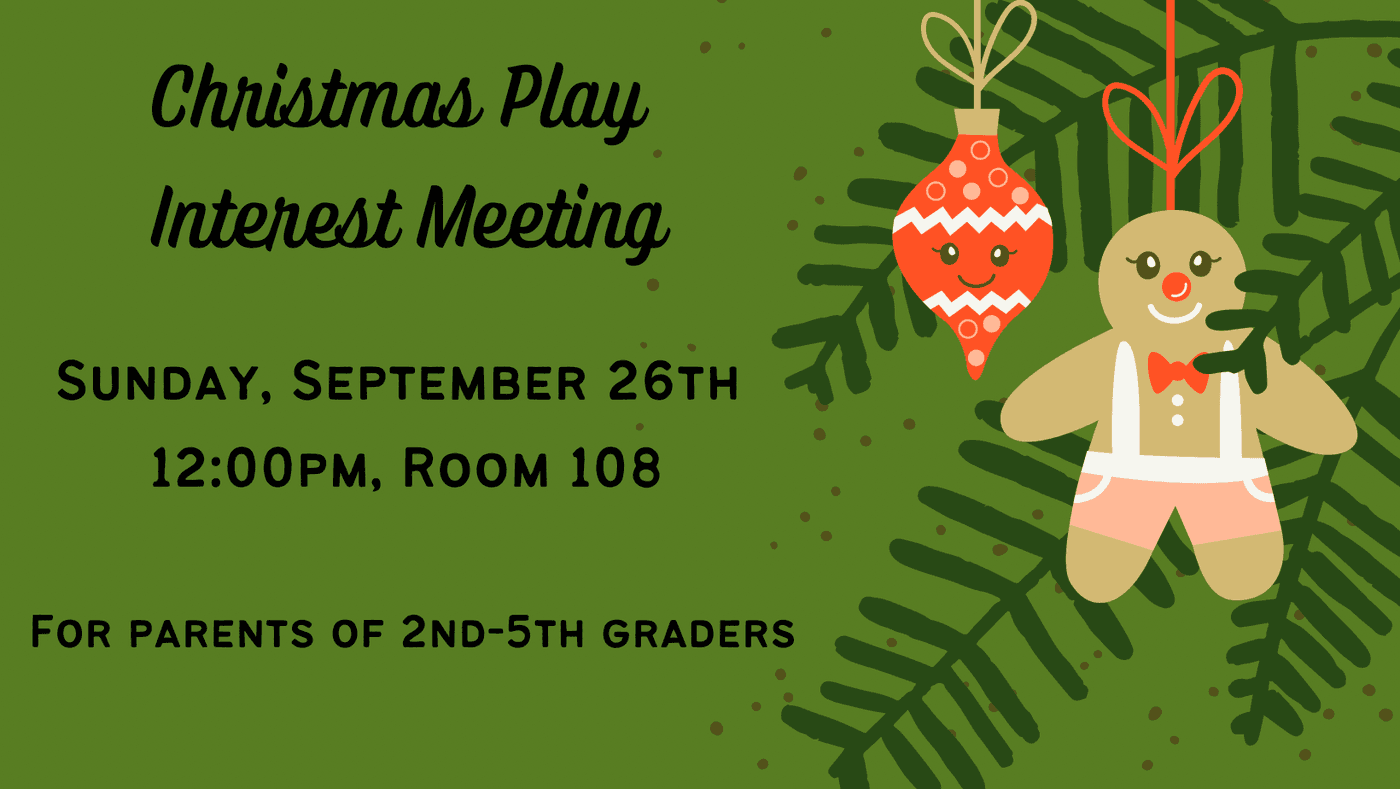 Kids Christmas Play Parent Meeting
Parents of 2nd-5th grade kids, we have an informational meeting coming up on September 26th at 12pm for our upcoming Christmas Play. If your child is interested in participating, stop by the meeting for more information!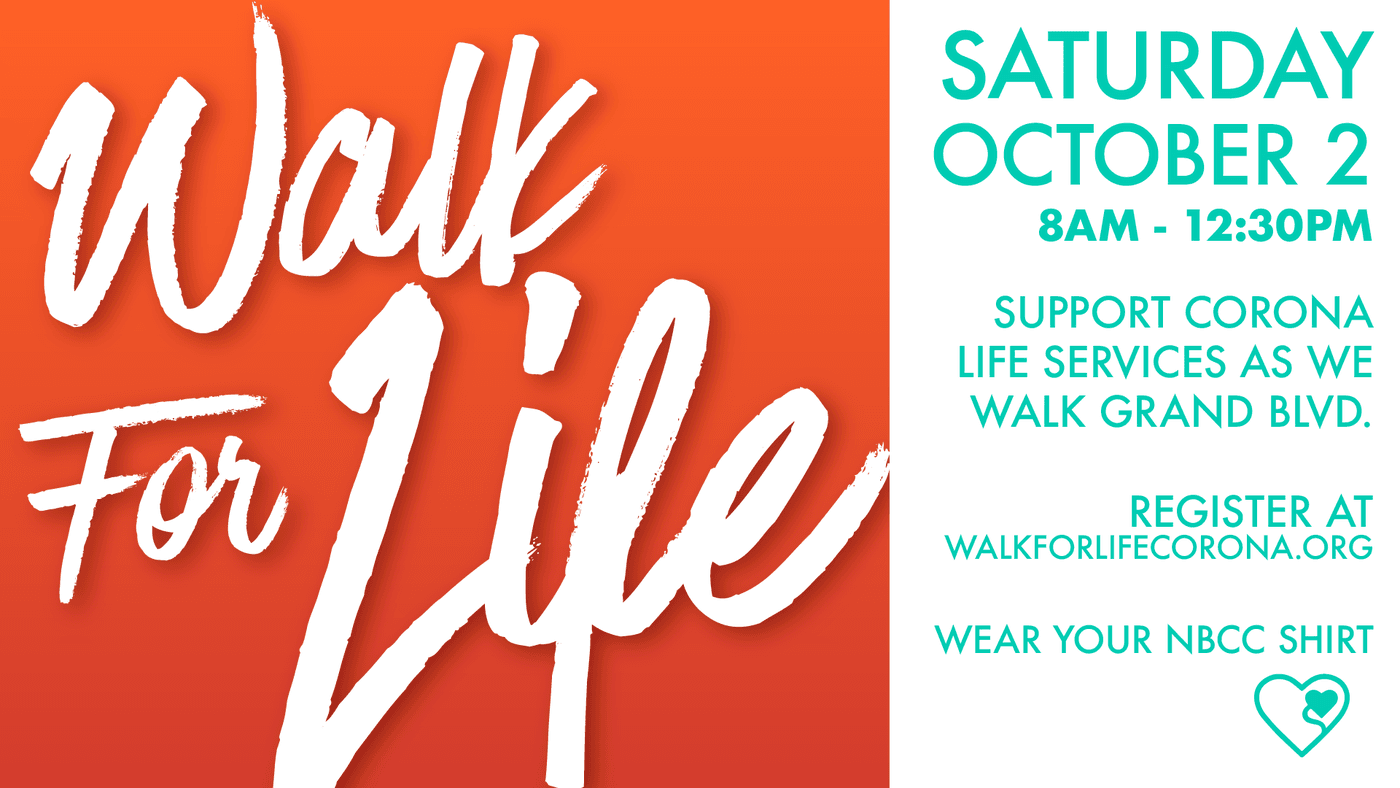 Walk For Life
Following our offering, the annual Walk for Life is happening on October 2nd from 8am-12:30pm, meeting at Lee V. Pollard High School in Corona. You can register online at walkforlifecorona.org. Don't forget to wear your NBCC shirts!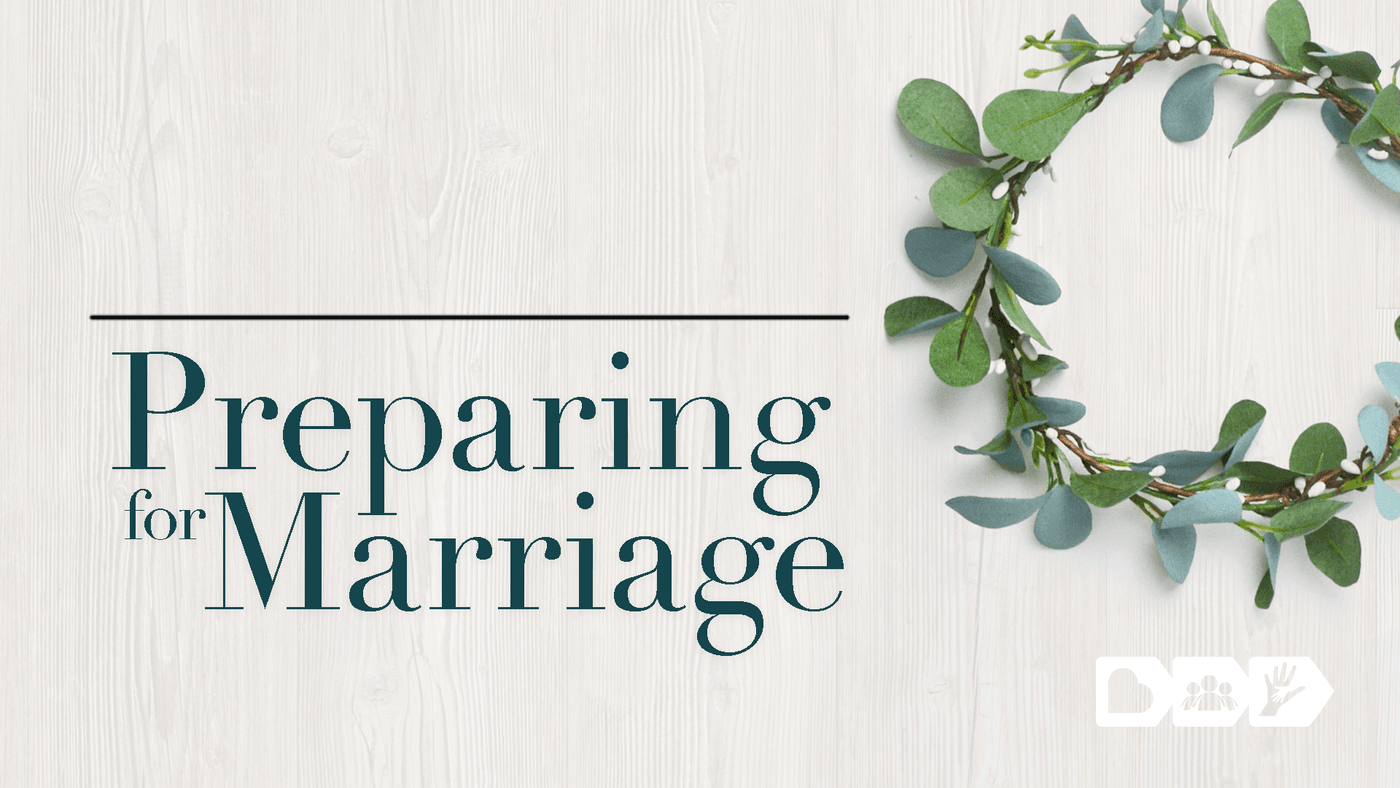 Preparing For Marriage
A scripture based, 5 week group premarital class teaching Godly principles & techniques in preparation for your lifelong commitment. Beginning September 26th, this class meets every Sunday at 8:30am. This class is a requirement to be married by an NBCC pastor.
Follow us on Social Media...
Prayer Request