We're excited for another beautiful Sunday with you! Here are some important facts you'll need to know for Sunday:
Join us online for Digital Service at 8:30a, 10a, and 11:30a on Facebook, YouTube, or on this page
In person service is being held Sunday evening at 6:30pm outdoors
If you wish to join us for an outdoor service you'll need: a chair, mask, sunglasses
We'll be asking you to help us out by practicing social distancing from those not in your family
Stream New Community's latest single "In All Things"!
Sunday set lists
Message Notes
Victim or Victorious Culture // Cultural Quicksand // 09.27.20
"Therefore, everyone who hears these words of Mine and acts on them, may be compared to a wise man who built his house on the rock. And the rain fell, and the floods came, and the winds blew and slammed against that house; and yet it did not fall, for it had been founded on the rock. Everyone who hears these words of Mine and does not act on them, will be like a foolish man who built his house on the sand. The rain fell, and the floods came, and the winds blew and slammed against that house; and it fell—and great was its fall."
Matthew 7:24-27
"Foundations Form Futures"
Numbers 11:1-6
I Corinthians 10:5, 10-11
1.Victim mentality ends respectful dialogue
2. Victim mentality divides the world into us versus them
3. Victim mentality is a mentality of powerlessness
Amos 6:12
Romans 8:28
Genesis 42:36
"But Jesus was saying, 'Father, forgive them; for they do not know what they are doing…" Luke 23:34
Discussion Questions
For the week of 09.27.20 // Cultural Quicksand
Intro: As I like to have you do please read our opening text from Sunday. Numbers 11:1-6 Write down your questions, thoughts and takeaways from the verses to meditate on or to share with your Zoom small group. Remember to take your time on this because the Holy Spirit will reveal things to you from His word.
1.We are speaking on victim or victorious and let me reaffirm that everyone and I mean everyone has been victimized in some way by someone. We've all been sinned against. That is not the issue. The issue is, what will I do? Now in the opening text I made the statement: They are complaining because they are comparing what they currently have with what they expected to have. Where should that thinking take a person and if left untamed where does that thinking take a person?
2. If you noticed in Numbers 11, we find them complaining. Look up these verses and write down what God is teaching us about grumbling. I Corinthians 10:10 Jude 16 Philippians 2:12-14
3. I stated that a victim mentality is a mentality of powerlessness. It leads us to believe that everyone else needs to fix my situation and if you don't then you are part of the problem. Would you teach your children to think like this? Why or why not?
4. This is one that you will have to dig out by reading the text repeatedly. So here it is, read Hebrews 12:1-4 Jesus was the most and continues to be the most victimized person in history, what are some qualities we can take from Him and where should our focus be? Take your time, these are strong discipleship verses pertinent to our lives today.
5. I just want your opinion on this one. Why do some people when you tell them, "I know what was done to you was wrong but the way you're responding to it is also wrong" get very angry?
6. Double bonus Jeopardy question. This is for you to think about. Look beyond this earthly realm. Think about who God is, think about who you are in Him, think about His promises, think about eternity and write out for me why a Follower of Christ should live in Romans 8:28 and not Genesis 42:36.
Announcements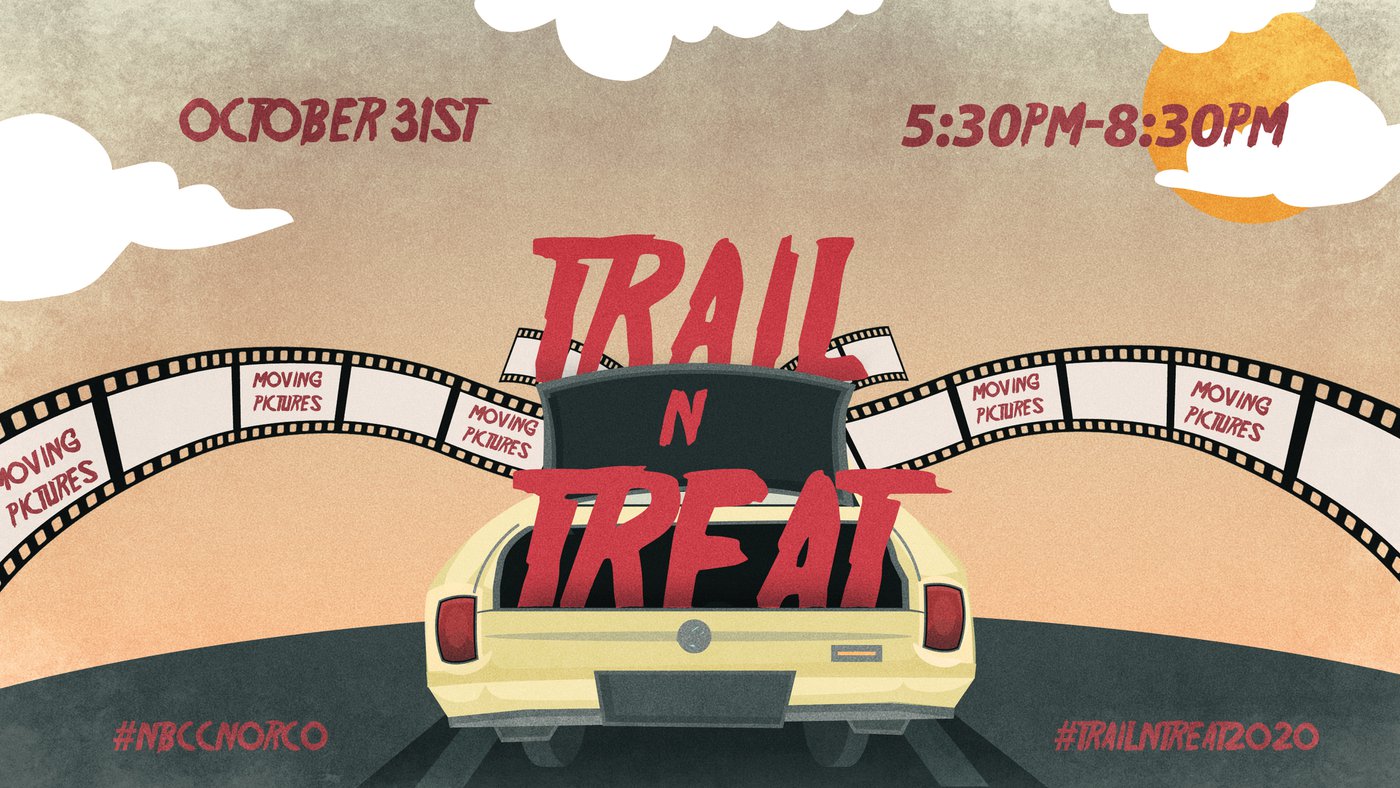 Trail N Treat
This Halloween we have a couple of really cool opportunities to help kids have a fun and safe trick or treating experience. For all of the details on how you can participate, click the button below.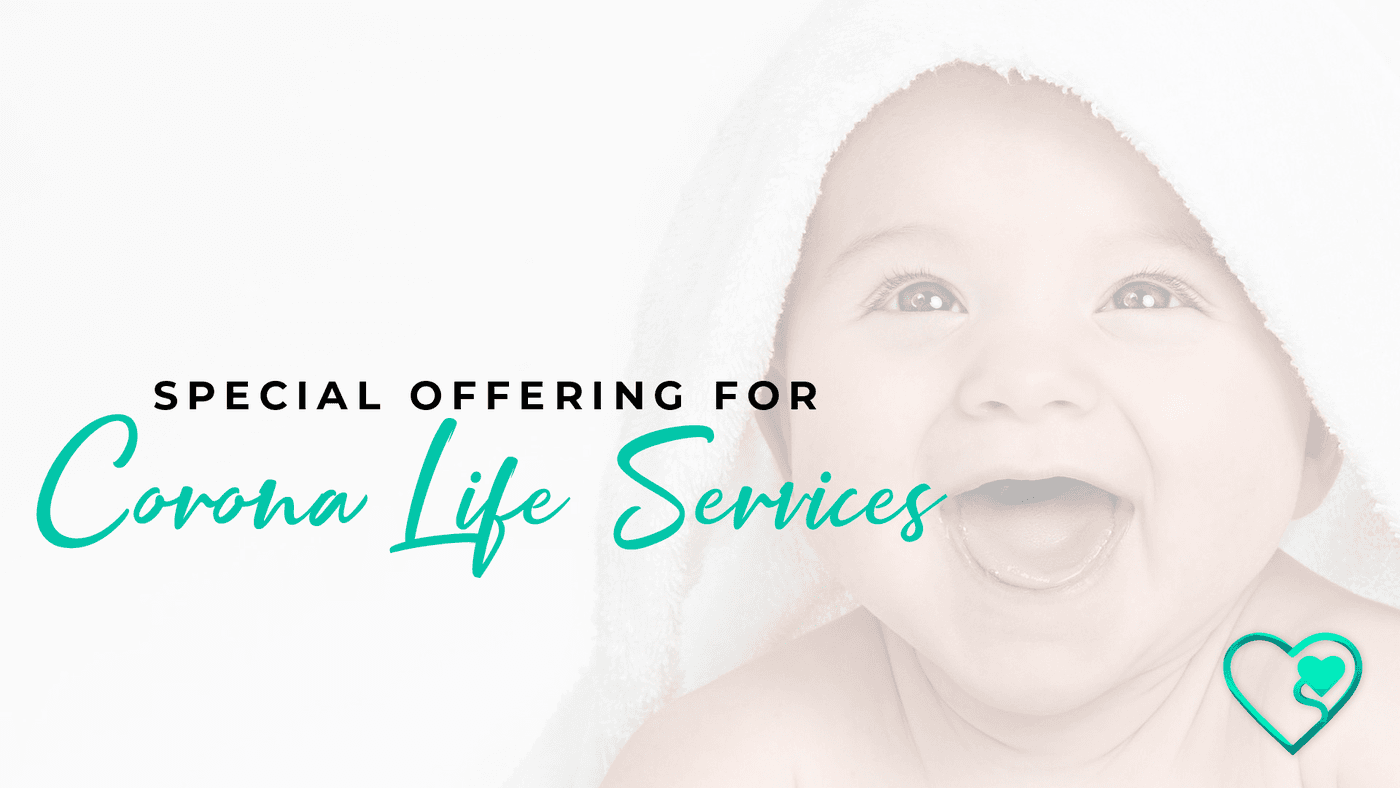 Corona Life Services Special Offering
We are taking a special offering to support Corona Life Services, a nonprofit organization in our community that promotes, in a Christ-like manner, the value and sanctity of all human life from conception to natural death. Our goal for this year is $15,000. We encourage you to pray about how you can help CLS this year. We will be accepting donations all month; you can give online here, text your amount and "baby" to 84321 (ex. "$200 BABY"), or in person through NBCC tithe envelopes marked "Corona Life Services".
Fall Giving Guide
Every year beginning in September, NBCC hosts a multitude of giving opportunities to bless through different organizations and communities. This year because of COVID it is even more important that we come together as a church family to help bless those around us. We created a simple and easy way for you to give to the ministry(s) of your choice. Follow the link below to find out more about each individual giving opportunity and how to give online.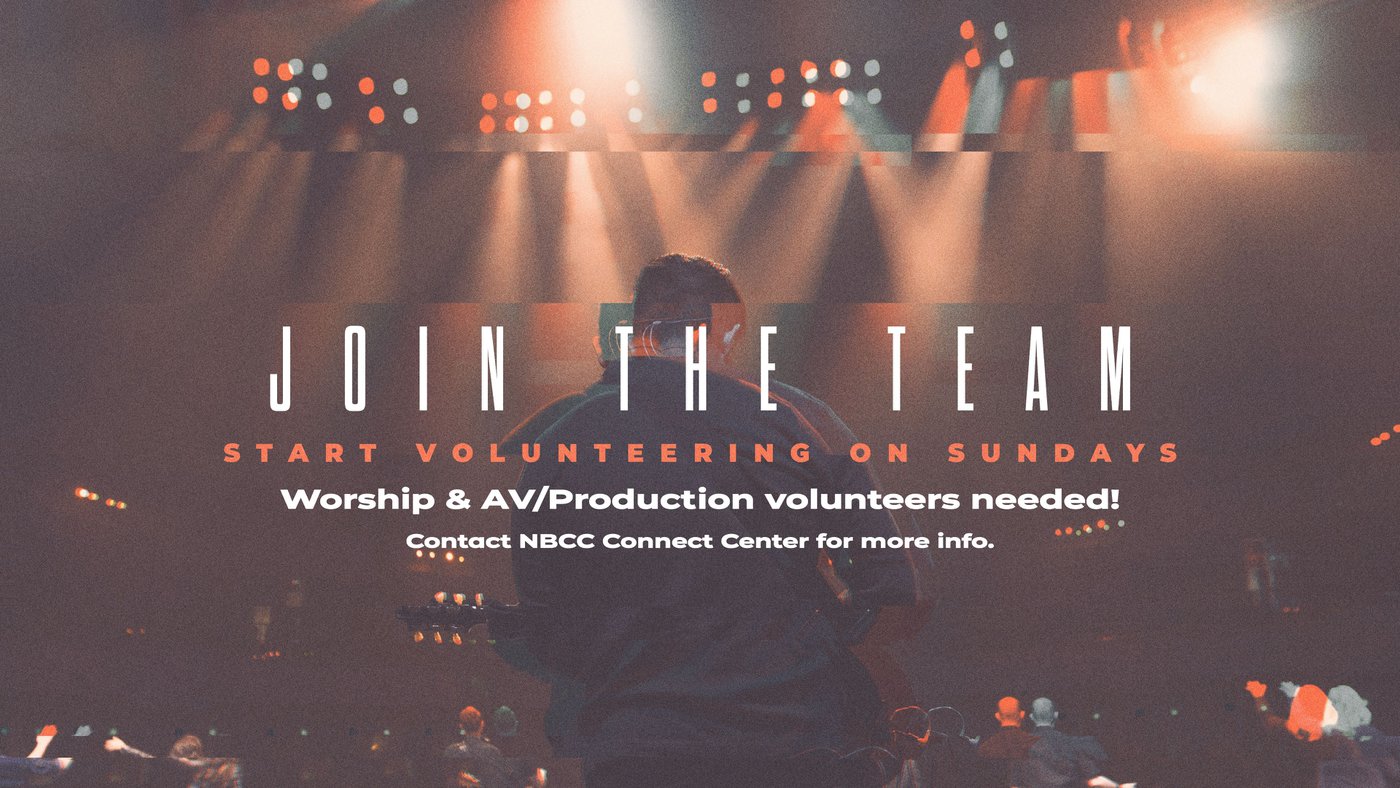 Worship & AV/Production Volunteers
Creatives, It's Your Time
AV/Production and Worship are looking for new volunteers! Stop hiding your God given talents and become a part of a team that's main goal is to glorify God with our gifts and bring people to know Him. Visit nbcc.com/serve for more information
Some of the roles we are looking for: Camera, Lighting, Lyrics Operator, Photography, Videography, Musicians, Vocalists.
Follow us on Social Media...
Prayer Request