THREE WAYS TO GIVE
1. in service
Drop off your offering in the buckets as you leave service or bring your giving to the Connect Center
2. text to give
You can give by texting the amount you want to give to 84321. For example, if you want to give $20, you would text the phone number 84321 the message $20.
3. give online
We take your digital security seriously. All digital giving is safe and secure. Give online by clicking the button below.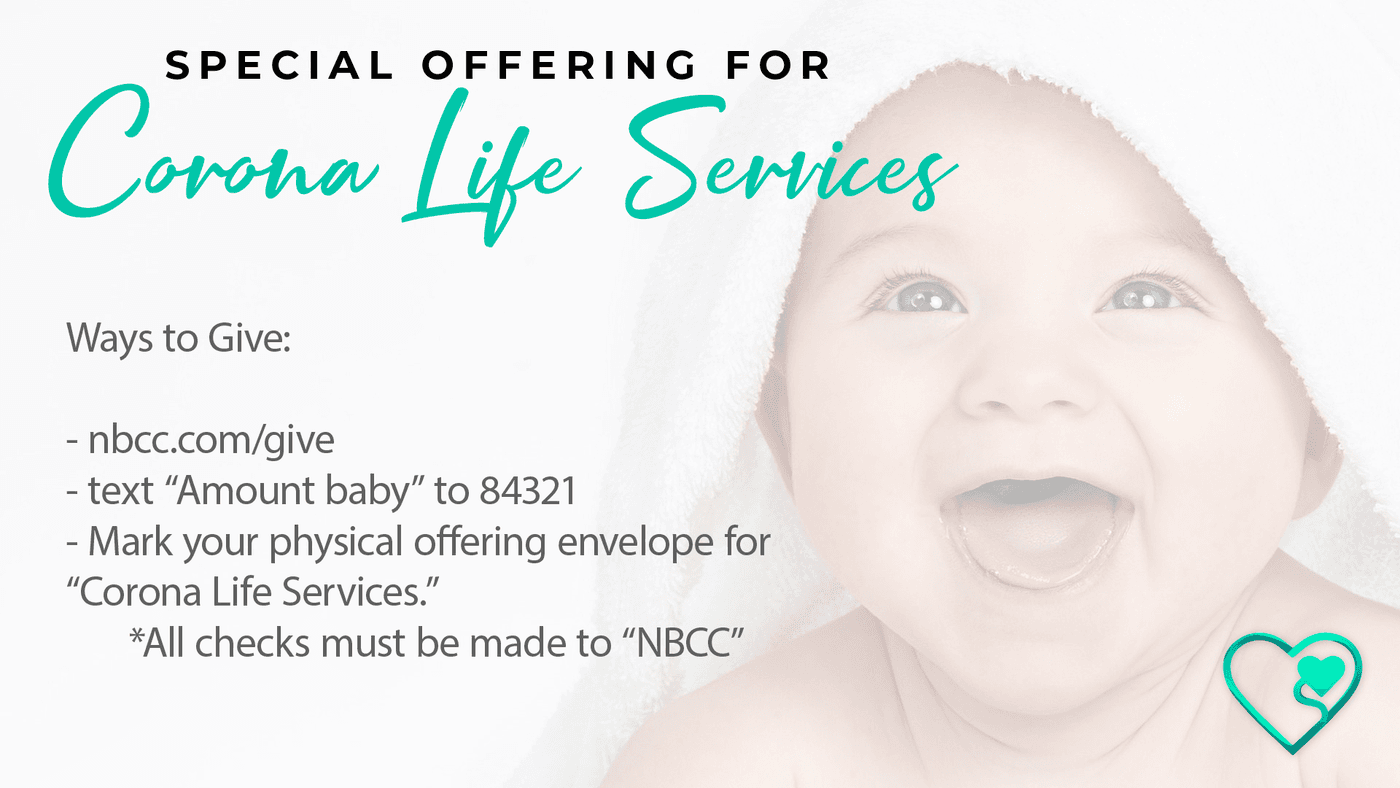 Special Offering- Corona Life Services
Our Annual Fundraiser to support Corona Life Services, an organization that provides free and confidential medical, education, prevention, and screening services to women within our community. Corona Life Services' sole mission is to protect babies in the womb. We will be collecting a Special Offering for 3 consecutive Sundays in September 9/11, 9/18, and 9/25. Please begin to pray about giving towards this incredible cause. To donate now, click the button below, text "amount baby" to 84321 (ex. 50 baby) or place your physical offering in an envelope marked "Corona Life Services".